The Orange Trio Music Band, a group of professional musicians who propose the animation of your wedding reception, ceremony or cocktail-reception in French Riviera, South of France.
The Band repertoire
The musicians and the singer of the Orange Music Band can propose different formulas for your wedding in French Riviera, these different formations will be, in all cases, composed of high-quality musicians, who forged their experience by organizing the musical part of many prestigious events on the French Riviera, especially in the area of Saint Tropez, Monaco, Cannes and Nice; for weddings, birthdays or even private parties.
The repertoire is very varied. You will be able to choose, depending on the event and the part of the evening, different styles: Jazz / Bossa, Pop / Soul Lounge, or more dancing with the quartet formula (Including Drums).
The Guitarist and Singer Duo
This training brings together the base of the band namely the guitarist and the singer, it is a formula well adapted to a "Lounge" reception for which you wish to create a particular atmosphere. The acoustic duo will be ideal for this occasion with a repertoire composed of Standards Jazz and Bossa embellished with great pop and soul tracks. Of course, the musicians and the female singer will adapt to the atmosphere and will always maintain a discreet sound volume to dress this moment. The formula is ideal for a reception, cocktail, reception …
The trio or quartet
These two formulas are proposed by Orange trio for the animation of more dancing events, on the occasion of a birthday party, to animate a meal or for a private party. So you book your "home music band". The group will offer a repertoire focused on pop music, soul music, rhythm and blues, and will keep a strong identity without turning into a vulgar ball orchestra.
Musicians for the wedding ceremony
The Orange Music Band has for many years specialized in the animation of weddings and receptions, it also occurs very frequently on the occasion of wedding ceremonies. You will be able to choose the musical program of your ceremony from over 50 titles commonly requested by couples over the past years and ask musicians and singer to perform songs from his repertoire provided for this purpose. You will certainly ask the singer to interpret pieces chosen by you or your loved ones, go to our page devoted to weddings … here …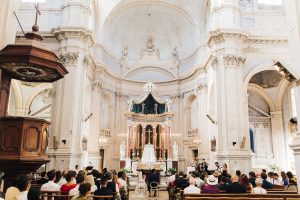 Looking for a band for your wedding in French Riviera, Monaco to St Tropez Contact and Hire the Orange Music Band
Monaco, Monte Carlo, Cap D'ail, Roquebrune, Saint Jean Cap Ferrat, St Tropez, Frejus, Toulon