You are looking for a locally-based band to hire in Cannes, a singer, professional musicians for a wedding reception or a cocktail in the region of Cannes …
Orange trio band (Home page here) specializes in wedding receptions, private parties and cocktails animations, on the French Riviera, in the area of Cannes, Mandelieu, Antibes, Juan les Pins.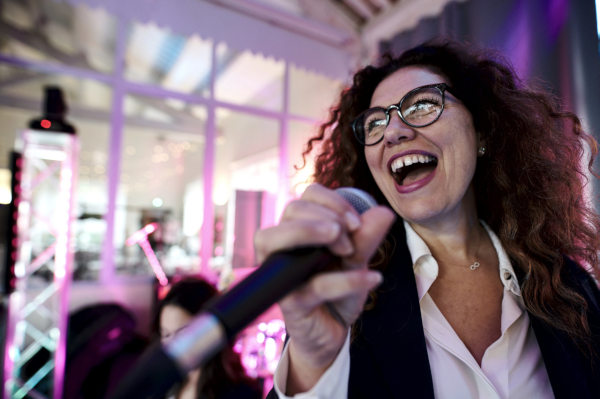 The Band Repertoire:
For prestigious events, the band offers a varied repertoire ranging from acoustic Jazz Standards, Pop and Folk to Soul Rhythm & blues. The music will be able to be discreet, Lounge or will be more present for a dancing party if you invite the drummer.
Our band will mostly play Jazz Standards during the wedding reception or champagne party. The singer with a soulful voice will interpret great tunes such as Summertime, Fever, The More I See you, Days of wine and roses, but also some Disney tunes such as Someday My Prince Will Come, Once upon a dream or You've got a friend in Me
For a dancing set our repertoire will include Pop, Rock and Soul tunes. Our carefully crafted repertoire includes such artists as The Rolling Stones and the Beatles, Led Zeppelin, Police, Ben Harper, Jeff Buckley, Lou Reed and Joni Mitchell; but also the music of current artists such as Ed Sheeran, Jason Mraz, John Legend, Rihanna, Michael Bublé, Jack Johnson, Amy Winehouse or Ray Lamontagne.
The music band for your event or private party in Cannes:
From an acoustic Duo "Guitar/Singer" to a full band with electric bass drums and saxophone…depending on the number of guests, the mood you want to create, the size of the event…we have performed at numerous weddings receptions and corporate events with two pc band (Singer and guitarist acoustic Duo), Trio with bassist (our usual configuration) or quartet with the drummer.
Where can you book our band on the French Riviera? Just fill the contact form here. Don't forget to specify the date, the venue, schedule and also the number of guests.
Thank you for your visit and see you soon for a reception in Cannes, Antibes ou Mandelieu la Napoule…
Some tips to organize your Wedding music Cannes and its Region (Alpes Maritimes, french Riviera)
The Cannes and Antibes region is ideal for organizing your wedding or your ceremony in Music. And there are many reasons for that.
Find, book a music band for hire in Cannes and Antibes (On the French Cote d'Azur)
Firstly, you will find in the region of Cannes, very many music groups and musicians in all styles, Jazz but also Pop or Soul, Dj and wedding organizers, Wedding Planners (A good wedding planner here).
Our music band (home page here) or the Jazz Cocktail Band, with which we often collaborate, are two examples of music bands that will perfectly fit your wedding cocktail, your wedding reception or your ceremony wedding in Cannes and its region.
Cannes is now the favorite city of foreigners in France, its population is over 70000 inhabitants and is full of locally-based music bands and many musicians seeking to perform at weddings, ceremonies and private parties.
Do you organize a wedding and do your guests and your family want a musical atmosphere with a band? The region of Cannes, and the Alpes Maritimes are the perfect place
Venues to organize your wedding in Cannes.
Cannes, Cote d'Azur, and French Riviera have many venues to organize your event in Music. Here is a list of the most beautiful rooms to organize your evening event. We have performed in some of these halls and know others of reputation.
Cannes, a privileged region to find wedding providers, musicians and weddings planners in the south of France
With more than one million inhabitants, Cannes and the "Alpes Maritimes" region welcome a large number of wedding suppliers, musicians of course, but also caterers, photographers specializing in Wedding venues and various entertainment, musical or not.
These providers only ask to contact you, this will allow you to design your wedding with maximum flexibility and choice. From the cozy, family-friendly wedding to a large-scale wedding with many guests and, of course, local musicians.
Finally, Cannes and French Riviera, it is obviously more than 300 Days of sunshine a year, the proximity of the Sea which allows considering without difficulty an outdoor wedding reception with a music band of course.
Conclusion…
Do you organize a wedding, a ceremony or a reception in Cannes and you are looking for a band? Find your Music Band in the region of Cannes, Antibes and on the Cote d'Azur. Cannes is the ideal sector. Do not forget to contact us for the music…