Looking for a local music band hire for your wedding in Montpellier or its surroundings in Hérault (Béziers and Sète)?
Would you like to give your reception a unique musical look with professional musicians? Great live music with a Jazz Pop and Soul band, without excessive sound and with a warm voice? We offer all this with the Orange Trio Music Band…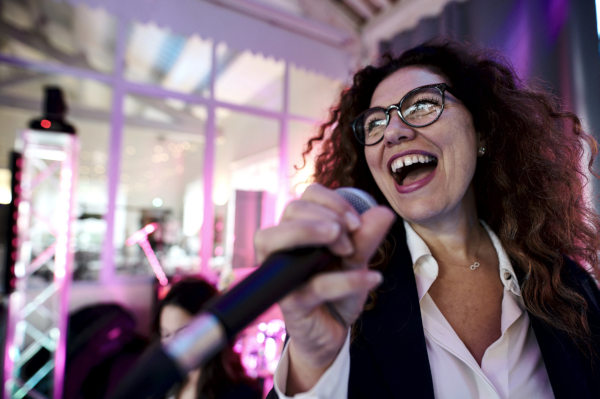 The band performs in Montpellier
The Orange Trio Music band plays in Montpellier and its surroundings, in the Hérault department more generally, but also in the South-East of France. We are used to producing in prestigious places, Mas, domains, luxurious hotels for all kinds of events. Our musicians play as well on the occasion of smaller receptions. Of course, we always anticipate the time required for our trip and the appropriate means of transport. Thus, we are always very mobile to access the place of your event whatever it takes place, outside or inside.
Sound system hire
We travel with our own sound system, adapted to your event for your ceremony, we can provide a PA and microphone for the celebrant. You will not have any additional cost for PA hire.
Wedding cocktails, Drinks and others events
Hire a band for Wedding drinks ans ceremonies in Montpellier
We particularly animate wedding receptions; Champagne drinks or cocktails; welcome guests before the ceremony. Over the years, we have intervened in hundreds of weddings.
For this, we compose our repertoire with lounge music, Jazz Standards Bossa-Nova or standards Pop and Soul covers with duo or trio most often. Regarding weddings, we can easily complete with a drummer so that we can offer a more musical repertoire in the animation of the meal or the end of the evening.
The more i see you - Reprise/Cover Jazz Bossa (Chanteuse et Guitariste)
Wedding cocktail
For your wedding cocktail in Montpellier or Herault we can play different setlists. First of all, a Jazz and Bossa Nova repertoire. Of course, we can also focus the music on the great 70s Pop Soul hits, Beatles and Rolling Stones to the present day Ed Sheeran or Rihanna for example.
During the wedding party
To liven up the meal or the dance party of your wedding, we will invite our drummer. Keep in mind that it will certainly make your guests dance. For this part, we abandon the Jazz Lounge repertoire to turn to a Pop Rock Soul repertoire. Of course, we provide a sound system to increase the volume.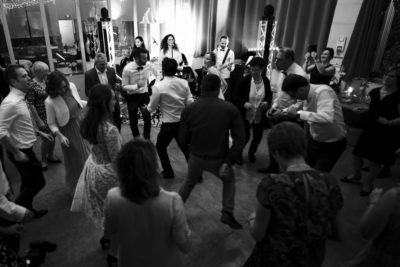 Local Musicians during your wedding ceremony
We propose a repertoire adapted to your wedding ceremony whether it is secular or religious. We will cover original songs ranging from Jazz to Pop Songs. Of course, we will accompany your choice by advising you the pieces best suited to a ceremony. You can find a list where you can easily find song ideas for your ceremony on this article.
Of course, we can offer you a complete solution covering all the moments of your wedding in Montpellier. We can offer you a duet during the ceremony, a trio during the cocktail and finally a quartet with drummer during the meal. A good option is also to ask us to finish the dance party by playing greatest hits on our sound system; we are not DJ strictly speaking but our musical knowledge allows us to simply animate a dance party by playing a setlist on our sound system.
Corporate events in Montpellier Herault, book your musicians…
We can also offer music for your corporate event in Montpellier. We play frequently for "business evenings" in the Hérault. Thus, we intervene at cocktails, receptions but also to inaugurate new premises, to launch new products or to accompany after work sessions and seminars. Important Montpellier and national companies (Rolex, KPMG) already trust us.
Book your music band in Montpellier
We are easily reachable on our contact form (click here). We respond very quickly to your request by e-mail. Remember to specify the size, location, date of the event and the desired atmosphere. Hire the Orange Trio Band for all your musical events in Herault Montpellier, Beziers , Agde, Frontignan and Sète.