You are getting married in the South of France, French riviera, Provence, Luberon, and you are looking for a band to animate the cocktail or dinner…our band is available to hire !
Looking to hire a singer, a Pop Rock and Soul music band, a Jazz combo for this event ?
Hire the band "Orange Trio Music"… A local french music band, with female vocalist, based in Avignon (Provence Luberon).
Music:
"Orange trio" musicians, topped by an exceptional female vocal, interpret and cover songs in various styles, with refined arrangements: Pop, Rock, Soul, Folk, Jazz, Reggae.
The repertoire is varied, sometimes unexpected. The musicians cover or perform The Beatles and Rolling Stones through Led Zeppelin, Police, Ben Harper, Jeff Buckley, Lou Reed and Joni Mitchell; but also the music of current artists such as Ed Sheeran, Jason Mraz, John Legend, or Ray Lamontagne.
The band also plays Jazz Standards and Lounge Music during wedding Cocktails private parties or corporate events. For this, the musical repertoire is based on mainstream Jazz tunes and Bossa Nova.
Band and female vocalist can also perform during wedding ceremony, usually to play a romantic repertoire or some of your favourite songs.
Musicians pays particular attention to maintain a moderate volume and will always be attentive to your guests, they are the perfect band for any private event, wedding cocktail or party in French Riviera and Provence.
Formulas:
The band offers different formulas and can adapt its workforce, from acoustic duo (guitar and vocals) to Quintet with Electric Bass Drum & Saxophone, depending on the configuration of your evening, the number of guests, the size of the place and the desired atmosphere (Acoustic intimate, Lounge or Dancing) … The Band travel with their own sound system, specially adapted to your event, from intimate ceremony, music during the meal to a dancing party.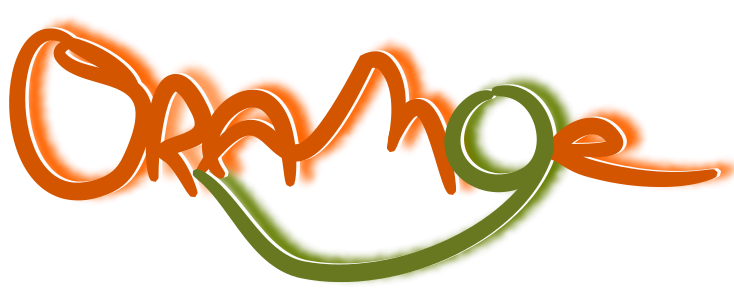 Book our band in south of France
You can book our band in "région PACA", French Riviera, Languedoc, Provence, Luberon, In French departments of Gard, Vaucluse, bouches du Rhône and in these cities:
French Riviera:
Nice, Cannes, St Raphaël, St Tropez, Monaco, Bandol, Frejus, Antibes, Juan les pins.
Provence Luberon:
Aix en Provence, Avignon, Marseille, Toulon, Lisle sur Sorgues, Goult, Bonnieux, Gordes, Carpentras, St Rémy de Provence.
Gard Vaucluse Herault:
Nîmes, Orange, Bolléne, , Montpellier,  Orange, Alès, Arles, Cavaillon, Villeneuve lez Avignon, Tarascon, Uzès, Port Camargue, La Grande Motte, Carnon, Palavas…
News, partners, service providers and wedding venues in Provence, South of France, Riviera.
You are looking for a band, a singer for receptions and cocktails in the region of Cannes … Orange trio band specializes in wedding receptions and cocktails animation events on the French Riviera, in the area of Cannes, Mandelieu, Antibes, Juan les Pins. Repertoire: For prestigious events, the band offers a varied repertoire ranging from acoustic Jazz Standards, Pop and …
Continue Reading
"Jazz Cocktail" band, Hire a local Jazz and Bossa-Nova band in Provence, Luberon and French Riviera, south of France. Our band Orange Trio particularly recommends the french band Jazz cocktail for the animation of wedding reception with Jazz music repertoire and Bossa Nova. The musicians are experienced, serious, and performs a variety of well known jazz standards of the 40/60, Mainstream …
Continue Reading
Your wedding photographer in Provence – Lubéron. You are getting married in Luberon in Provence South of France and you are looking for a renowned professional photographer … Gaétan Gaumy will be perfect to cover the event. Gaetan Gaumy offers his services in the South East of France especially in Luberon (Bonnieux, Goult, Eygalieres, Lourmarin, Gordes, Les Baux de Provence). …
Continue Reading
The Orange Trio Music Band, a group of professional musicians who propose the animation of your wedding reception, ceremony or cocktail-reception in French Riviera, South of France. The Band repertoire The musicians and the singer of the Orange Music Band can propose different formulas for your wedding in French Riviera, these different formations will be, in all cases, composed of …
Continue Reading
Looking for a professional Dj for your wedding in the Marseille area … Mister Jingle is the Dj Pro you were looking for, behind the concept Mister Jingle hides Pierre Migas an experienced DJ with multiple talents (DJ, animator, sound effects, sound illustrator) you can ask him anything, he will adapt !. Mister Jingle travels in Provence, in the region …
Continue Reading
Le garage à Lumières sorties musicales...
Continue Reading
The "Mas de l'échanson" a venue for your weddings, family meals, business dinners, birthdays in the "Bouches du Rhône", Châteaurenard Provence. The music group Orange Trio is delighted to let you know a unique place to host your events in French Provence: the "Mas de l'échanson". The restaurant: The kitchen is run by chef Pascal Volle, while Stéphanie Roch, the …
Continue Reading
Le moulin des Gaffins pour votre mariage en provence
Continue Reading