Organize your wedding in Luberon or Provence
Looking for an organizer for your wedding in the luberon, locally based? To plan your wedding, there are several solutions available to you: contact the various providers yourself or call in a professional from the organization. The South of France and especially Provence is full of places and providers, how to make a wise choice of wedding planner and not to be wrong …
Lucy Till – Wedding planner in Provence (Luberon French Riviera, South of France)
Lucy Till is a wedding planner specializing in weddings in the South of France, in the Luberon, especially for the English and international clientele, but not only …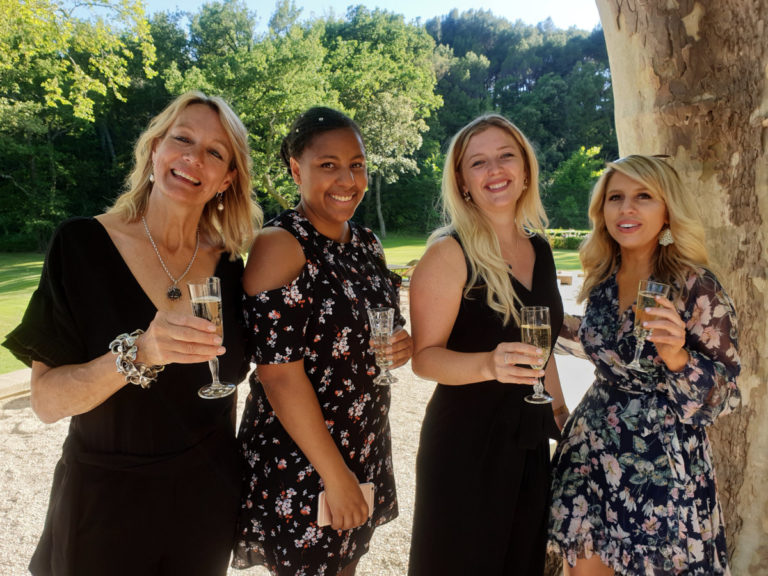 Lucy has lived in the south of France since the 2000's and previously worked in the organization of international tourist trips. She has a solid experience of the organization. Lucy now organizes weddings in the South of France in the most prestigious places.
Lucy Till with her team "French Weddings" works exclusively in the south of France and is, in our opinion, one of the best wedding specialists in Provence. Based in Aix en Provence, near the Luberon, she works directly with trusted suppliers with whom she has forged lasting relationships after carefully selecting them. She is of course an "English Speaking" wedding planner…
Lucy's address book is very complete and she will be in charge of finding the best providers for this important day of union. No more worry about organizing the meal and the party, the providers and the music. Lucy will coordinate and synchronize all the wedding parties of the ceremony at the end of the night.
We are delighted, with Orange Trio Music Band, to present you this high quality partner. You can also book us for the Jazz/Pop/Soul music section by visiting our presentation page.
Contact Lucy Till your wedding planner in Luberon and Provence
Here are the details to contact and book your wedding planner in the Luberon (Provence):
Phone: 33 (0) 6 83 36 25 69
Website: http://www.lucytillfrenchweddings.com/
Find and hire your english speaking Wedding Planner in Provence, Luberon, Aix en Provence and French Riviera